Houston Chiropractor Is Here to Serve You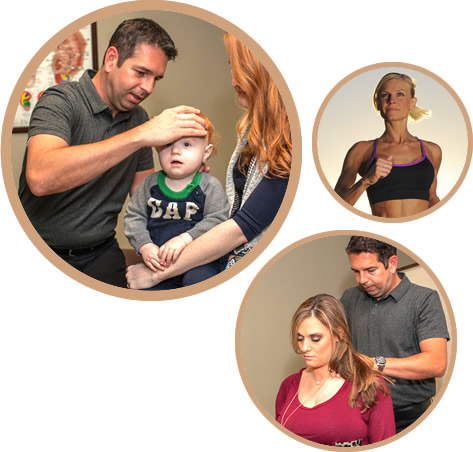 Revitalize Your Health at Live Well Family Chiropractic
Experience family-centered care in a loving environment!
At Live Well Family Chiropractic our office is built around one simple principle: we love, and we serve! Houston Chiropractor Dr. JD Haynes is passionate about helping patients of all ages experience hope and healing through gentle, safe, effective chiropractic care. His compassionate manner, combined with his extensive skill set, continues to draw patients to his referral-based practice. "If someone knows that you truly care about them and provide great service while getting better, they will continue to come back," Says Dr. JD Haynes.
A Natural Alternative to Conventional Care
Many people come to our practice because they're looking for an alternative to drugs and surgery. Some have tried multiple kinds of treatment and different types of doctors with no resolve or answers for their problem. We want to give them answers in the form of effective solutions that don't require injections or time in the operating room.
Whether you've been in an auto accident, need chronic pain relief, or a wellness patient who simply wants to continue to feel great with chiropractic care, we are ready to help. If for some reason, we are unable to help you, we will help lead you to the practitioner who can.
Chiropractic for All Ages and Conditions
From newborns to 90-year-olds and everyone in between, patients of all ages can experience gentle and effective chiropractic care at Live Well Family Chiropractic. We can address patients' various concerns and conditions through a variety of chiropractic techniques. For infants, we apply a small amount of pressure – like checking a tomato for ripeness – to adjust. Seniors often get adjusted using the light-force Activator® instrument. Pregnant women can benefit from chiropractic throughout their pregnancy, and the Webster Technique can be utilized if their baby is in breech position.
If you're ready to get on the path to healing, we want to help. Contact us today to book an appointment!
"The doctor of the future will give no medicine but will interest his patients in the care of the human frame (spine), in diet and in the cause and prevention of disease."
-Thomas Edison
Chiropractor Houston TX | (713) 681-5483
Proudly serving the The Villages, Westwood, Spring Valley & Spring Branch communities